Jewish
Judaism is a monotheistic religion that has existed for millennia. There are about 15 million Jews around the world, comprising around 0.2 percent of the total world population. More than 40 percent of all Jews live in Israel and about 40 percent live in the United States and Canada. Judaism's sacred text is the Torah, the law of God as recorded in the Pentateuch or the Five Books of Moses. Informed by a tradition of the Oral Torah, the Talmud consists of authoritative early commentaries on Torah, and takes its place in the interpretive tradition that gives shape to Jewish law. There have emerged several major movements within contemporary Judaism, including Orthodox, Conservative, and Reform. Each movement differs in their approach to Jewish law and ritual practices. For more information, please visit the Pluralism Project's webpages about Judaism.
Although there have been important Jewish communities from the earliest colonial days, the story of Judaism in the U.S. has been most deeply shaped by 19th and 20th century immigration. From 1820 to 1880, about 250,000 Jewish immigrants came mostly from Northern and Western Europe, where they were important minorities in predominantly Christian societies. A small number of German Jews from this first wave settled in Minnesota, primarily in the Twin Cities. They led modest lives, establishing the first Jewish businesses and synagogues in the state, such as Mount Zion Temple in St. Paul in 1856, followed by congregations in Minneapolis and Duluth.
From the 1880s to the 1920s, Jewish immigrants largely hailed from Eastern Europe, fleeing persecution and bringing with them the Yiddish language of small Jewish villages or towns (shtetls). More than 20 times as many Jews settled in Minnesota from the second immigrant wave as from the first. As more immigrants arrived in the late 1800s and early 1900s, they leaned on and strengthened a growing network of Jewish civic, religious, and social organizations and services, many of which still exist today. Economic opportunity in the booming mining industry of the Iron Range in northern Minnesota drew Jews from Duluth beginning in the 1890s. Predominantly Lithuanian, they set up businesses and synagogues in the region's burgeoning mining towns, which boasted impressive Jewish populations for their small size by the 1910s. Smaller groups arrived in the mid- and late 20th century from German-occupied Europe and the disintegrating Soviet Union.
Immigration to the United States meant for many Jews a fuller throated embrace of their religious freedom; but life in the U.S. was hardly immune from anti-Judaism, a Christian critique of Jews and their religion, or the racialized bigotry of anti-Semitism that could often go hand in hand. During the Great Depression, Jewish Minnesotans were excluded from the social and economic practices of established residents and subjected to discrimination in employment, housing, and public accommodations. These issues were especially concerning in Minneapolis, where New Englanders had established primary industries early on and frowned upon the changes brought by Jewish immigration; a 1946 magazine article dubbed Minneapolis "the capital of anti-Semitism in the United States." Anti-discrimination ordinances and state laws helped curb public displays of anti-Semitism but private prejudices remained. In the late 20th century, decades of communal focus on hard work, assimilation, and educational attainment led to economic success for many Minnesota Jews, with families leaving blue-collar jobs and moving to suburbs throughout the decades after World War II. In many cases, Jewish places of worship and community organizations followed these families to the suburbs. In the 21st century, Jews in Minnesota face changes to their faith as synagogue attendance rates and identification with major movements in Judaism decrease. Minnesota's Jewish population of about 66,000 is relatively small, but numerous synagogues and other Jewish religious, cultural, and social organizations reflect its rich history and long-standing impact on the state.
St. Louis Park, an inner-ring suburb which borders the west side of Minneapolis, has a disproportionately large population of observant...
Shir Tikvah, A progressive Reform synagogue located in Minneapolis, is a place where wonderful things are happening. Energetic prayer services,...
Interfaith political advocacy organization between Protestants, Catholics, Jews, and Muslims
Unpublished Exhibits
Mount Zion Temple and Jewish Public Discourse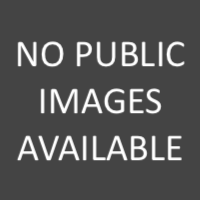 THIS SITE "MOUNT ZION TEMPLE AND JEWISH PUBLIC DISCOURSE" IS CURRENTLY UNDERGOING EDITING AND CONSTRUCTION. PLEASE RETURN LATER FOR MORE...